Have you ever wondered how to beat the Instagram algorithm? To be completely real with you, I used to wonder the same thing, but the truth is it can't be done. To see growth and results from marketing on Instagram it requires consistency mixed with a little strategy. This post is going to break it all down for you!
Instagram hosted Creators Week a few weeks ago and it was basically like Christmas came early for a social media marketer like myself. Instagram CEO, Adam Mosseri, shared exactly what's working on the platform right now and some tips for how to get the most out of the platform. Let's break down key points from his presentation and what they mean for your business and stop the guessing.
Instagram is a super useful and versatile social media platform, but it can be hard to figure out "what works." 
But now, we know exactly what works… straight from the source! Instagram CEO Adam Mosseri shared some helpful insights and tips about how to get the most out of the platform. I'm here to break down each point and what they mean for YOU and your business. Let's do it for the 'gram. 
Insight #1: Day-to-Day Fluctuation in Reach is OKAY
The algorithm (which dictates the posts a user sees) is CONSTANTLY changing. If Instagram's CEO says the algorithm is always changing, that's exactly why you won't be able to "beat" it. 
What This Means for You: Don't panic if you see dips in reach for some content! However, significant drops or continuous drops over time are something to investigate.
Insight #2: Embrace Video
Video can no longer be ignored in your marketing strategy and is here to stay. Adam hinted that video does get rewarded. 
What This Means for You: Getting started with the video features (lives, reels, + stories) can be daunting and time consuming. Like any new skill, you'll get more comfortable overtime, but it takes practice. The other big benefit of leaning into video? Building relationships and trust with your audience faster! There's a reason people were having Zoom dates instead of phone dates during the pandemic – it felt like quality time and more personal.
Insight #3: Keep it CONSISTENT
Mosseri defines consistent as posting twice per week on your feed and twice per DAY on your stories. 
What This Means for You: Stories are gaining more traction so don't neglect them! That being said, don't burn yourself out by overposting. I still recommend posting at least 3x/week to start, and you can increase your content output as time goes on.
Insight #4: Have Faith in #Hashtags
Hashtags DO still work and increase the chances of your content being discovered. 
What This Means for You: The more niche, the better! **Hashtags are great for reels too. I recommend aiming for at least 10 to start if you haven't been using them and then aiming for 15-20 as you collect more potential hashtags to use. To find hashtags, I recommend looking at what others in your space are using and hashtags your ideal client may be following or using regularly.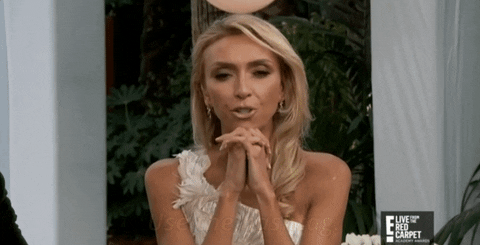 Insight #5: Have Variety in Your Content
Having a variety of content increases chances of getting discovered on the platform. 
What This Means for You: Utilize all the different ways you can create content on Instagram! For example, one week of posting could include two posts with images, a live video that you post as an IGTV after, and one reel. 
Insight #6: $$ Can't Buy (Real) Followers
Mosseri said the algorithm is getting smarter and is improving at detecting bots or paid followers and it will backfire for a lot of people who are doing it.
What This Means for You: When it comes to followers, quality ALWAYS trumps quantity! Avoid engagement pods and buying followers. Instead, focus on building relationships (see Insight #2!) and giving your audience the content they want to see.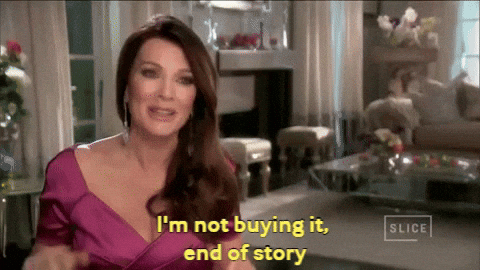 These tips will help you reap the benefits of all the hard work you are already putting into your Instagram. After all, you want to see a return on all that time you're investing. So what are you waiting for? Do it for the 'gram. 
For more social media tips, join me and over 600 other small business owners in my free Facebook community, Social Media Literacy for Small Business Owners.